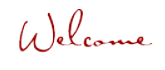 Steadman Productions is a full-service media company based in Charlotte, NC, and Boston, MA, specializing in developing and producing quality video and animation content for the educational and corporate markets.
Our educational productions cover language instruction (both ELT and World Languages), teacher training, and professional development,
as well as creating various media programs and ancillaries for a diverse range of disciplines.
Our corporate work has covered marketing, instructional and promotional needs, both for internal and public online platform usage.